I've been fortunate to have my writing included in three recent books that I want to share. These books all came out in 2018, concern matters very close to my heart (parenting, feminism, mental health) and feature some incredible writers. I'm honoured to be included in each of them, and I hope you'll check them out. They'd all make great Christmas presents!
Is it Bedtime Yet?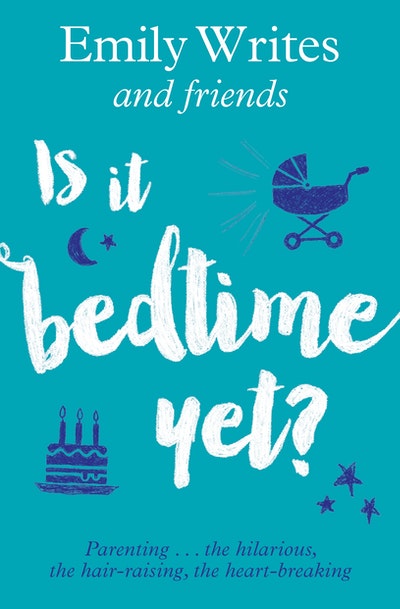 Is it Bedtime Yet? Parenting… the hilarious, the hair-raising, the heart-breaking is an anthology of deeply relatable parenting essays from a range of diverse perspectives, edited by the fabulous Emily Writes (with whom I used to host a podcast). Many of the pieces were first published on The Spinoff's parenting page, which is where my contribution first appeared. These pieces are so real, reassuring, funny and moving. They're just what every parent needs when they're in the thick of it.
Women Now
Women Now: The Legacy of Female Suffrage is a Te Papa Press publication to mark 125 years of women's suffrage in New Zealand. 12 writers were asked by editor Bronwyn Labrum to respond to an item in the national museum's collection that related somehow to women or feminism. Mine was a badge saying "Women can do Anything." I wrote about the birth of my second daughter Ngaire and how my own conviction that I could do anything (everything?) was challenged by motherhood.
The other brilliant writers included are Sue Bradford, Barbara Brookes, Sandra Coney, Golriz Ghahraman, Morgan Godfery, Dame Fiona Kidman, Charlotte MacDonald, Tina Makereti, Ben Schrader, Grace Taylor, and Megan Whelan.
Headlands
Headlands: New Stories of Anxiety is published by VUP and edited by Naomi Arnold. It features essays by people from all walks of life: poets, novelists, and journalists, musicians, social workers, and health professionals, and aims to tell the real, messy story  ­– what anxiety feels like, what causes it, what helps and what doesn't. I wrote about my grandmother, Lucy's experience becoming a mother in the 1950s, and set it alongside my own, describing how my anxiety manifests. An extract from my essay was also published by Fairfax online and in several newspapers.
The other writers in the collection are Danyl McLaughlan, Rebecca Priestley, Sarah Lin Wilson, Zion Tauamiti, Paul Stanley Ward, Aimie Cronin, Michelle Langstone, Kirsten McDougall, Anthony Byrt, Eamonn Marra, Riki Gooch, Donna McLeod, Hinemoana Baker, Bonnie Etherington, Kate Kennedy, Madeline Reid, Kerry Sunderland, Rosemary Mannering, Susan Strongman, Paula Harris, Lee Murray, Selina Tusitala Marsh, Jess McAllen, Allan Drew, Yvette Walker, D.A. Glynn, Meredith Blampied and Julia Rucklidge, Ashleigh Young, Mikey Dam and Tusiata Avia.